Whether you are a novice or an experienced sailor, there's something about the sea that calls to us. Sailing adventures are your opportunity to travel to some of the most beautiful and isolated corners of the earth. Every day that you are out on a sail is a blissful mix of sunshine and sea breeze. With sailing, enjoy the warm breeze, cruise the blue waters and discover a whole new world of experiences. Sunniest spots in the world are calling out to you, navigate through the waters and uncover these stunning destinations.
Sailing Adventure Therapy is a hundred percent effective remedy for mental wellness. It has the power to heal several health and well-being concerns including issues related to substance use disorders and mental stress that affect your daily life. Sailing adventures increase psychological flexibility and enhance treatment response to your health concerns. Some of the sailing programs have carefully structured days out that help you reconnect with nature and regain a sense of adventure in your lives.
What's even more fascinating about sailing adventures is that you require absolutely no sailing experience. An open mind, willingness to try something new, a reasonable sense of balance and a level of mobility are all you need to get started. These adventures are specially designed to go beyond your regular vacation. Apart from all the stunning travel stories, you get back on shore with reduced levels of stress, anxiety, and aggression, as well as improved verbal expression. All of these sailing programs are organized by experts and include a friendly and supportive crew on board. If you are considering a sailing adventure, here are our recommendations of five classic and picturesque destinations you must set out on.
The Greek Islands
Witness the stunning views of the islands from the sparkling seas. Creating a perfect canvas, Greece is undeniably one of the best sailing adventures you can think of. The sailing routes through to the popular Greek Islands like Mykonos, Ios and Santorini are a paradise for experienced sailors. During summer, the sailors will need to be well aware of the winds of change called the Meltemi, a northeasterly wind that blows during summer.
Croatia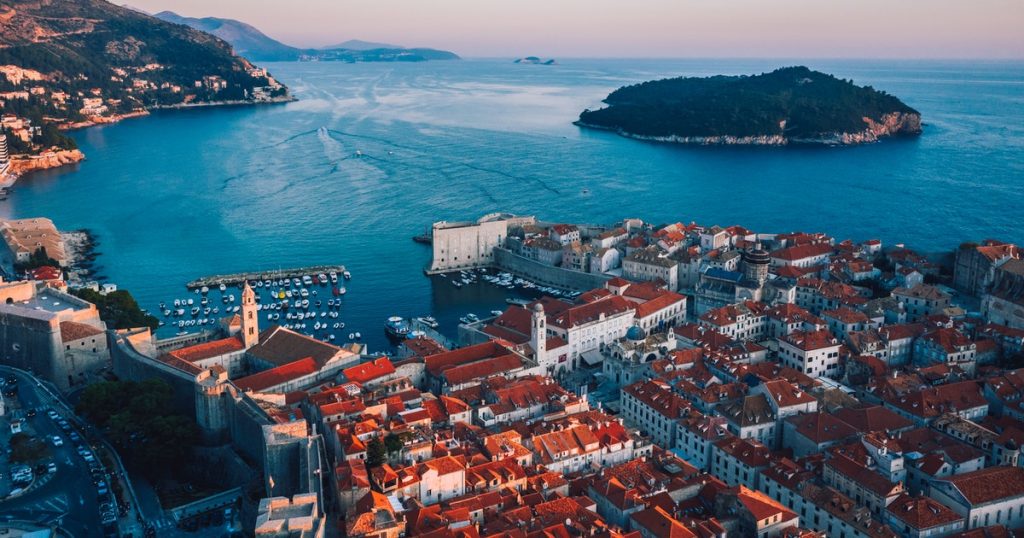 In recent times, this destination has gained a lot of popularity as the 'new Greece'. Croatia has a lot of coastlines to explore which expands over 1778km. This Adriatic gem is your chance to explore the gorgeous fishing villages, remote islands and the scenic beauty of this destination. The expansive coastline of Croatia offers tremendous sailing opportunities.
The British Virgin Islands
Warm winds, tame currents, deep blue seas, and stunning islands are all that you can expect to experience during your sailing adventure through the waters of the British Virgin Islands. With over 40 islands and over a hundred anchorages, this destination is known as the sailing fantasy land.
Bay of Islands, New Zealand
This little island nation is known to be amongst the highest per-capita rates of boat ownership in the world. With so many aspiring sailors, the Bay of Islands is your ideal destination for a sailing adventure. Picturesque coastal scenery, gorgeous attractions, azure blue waters, and the township are all some of the reasons why you need to consider this destination for your next sailing journey.
Bahamas
Whether you are a fresh-faced novice or an experienced sailor, go on an amazing sailing expedition to the Bahamas, known to be one of the world's best cruising destinations. Experience the abundant marine life, trade winds, turquoise waters, and uninhabited cays during this once in a lifetime sailing expedition.
Sailing adventures are a perfect blend of holistic spa and wellness experience. It's your chance of a spiritual encounter with self and nature. Sailing adventure therapy helps you receive profound insights and create a stronger connection to the universe. No matter what destination you choose to travel to, it all boils down to the experience you choose. If your itinerary includes trained sailing professionals who are well versed with physical, social, nutritional, environmental and spiritual well-being, we'd say you are in good hands. So, book your next sailing adventure and get ready to advance your fitness goals, enhance your serenity and improve your mental wellness.